Current Category: Site News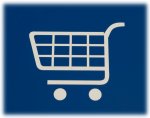 Domino-Games.com is now more than just one of the best collections of dominoes information on the web – it also offers one of the largest and most comprehensive selection of domino products available anywhere.
Domino-Games.com features dominoes (double-6, double=9, double-12, double-15, and double-18), domino accessories (such as domino hubs, domino racks, scorepads, etc.), and retail versions of some of the most popular domino games, including Chickenfoot, Mexican Train, Spinner, PIP, Wildfire, and Tri-Ominoes.
All domino products are offered at competitive prices, assembled from the web's top online retailers. You're unlikely to find a wider variety of the top dominoes and domino games.
This news blog will feature news items about the world of dominoes, including:
Dominoes in the news – mentions of dominoes in newspapers, magazines, television, and on other web sites
News about domino tournaments, competitions, and events
Announcements of new Domino games and updates
Domino-Games.com site news
This site originally included a dominoes forum, which covered much of this same information. However, the forum was relentlessly besieged by spammers, and became too difficult and time-consuming to maintain.
This news blog will provide a more streamlined and secure format for posting dominoes-related news. It also allows you to monitor for new information via the RSS Feed.